History
We know that not all changes are for the best, so Builder maintains a history of all previous versions that can be restored at anytime.
To see a list of versions of a page In the History tab, you'll see a list of versions that Builder autosaves. Along with the timestamp and associated user, you'll see a preview screenshot as you hover over each version. Clicking the camera icon will provide you with a visual comparison of the current copy to a previous version while the code symbol offers a JSON diff to compare as well. Anytime a page has been published, it will be notated on the version.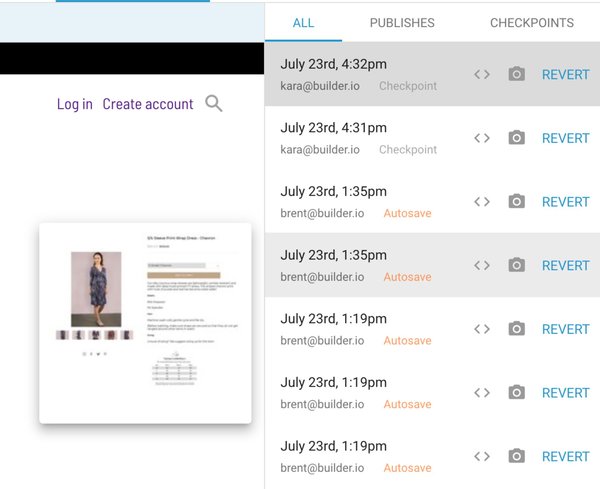 We realize that you may want to keep specific versions to reference back to, so that's why we created checkpoints. You can create a checkpoint by pressing ⌘+S (or Ctrl+S on Windows). This snapshot is saved in your checkpoint tab.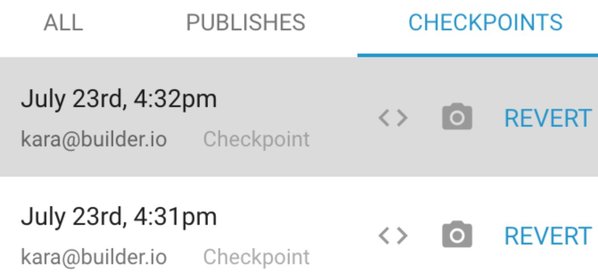 Was this article helpful?