Roles & permissions
There are 4 built-in roles to Builder to allow the right access to the right type of team members. Additionally, enterprise plans can define custom roles for granular controls.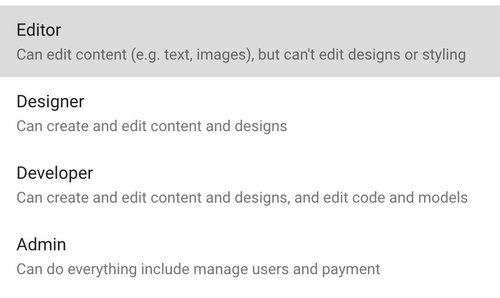 Editor
Editor permissions are great for users who need to create content using design systems. They can create and edit pages using pre-defined components (by developers) and templates and symbols (by designers). Editors can edit content (add/change text, upload assets, add and rearrange page contents, etc) but have no access to styling or code.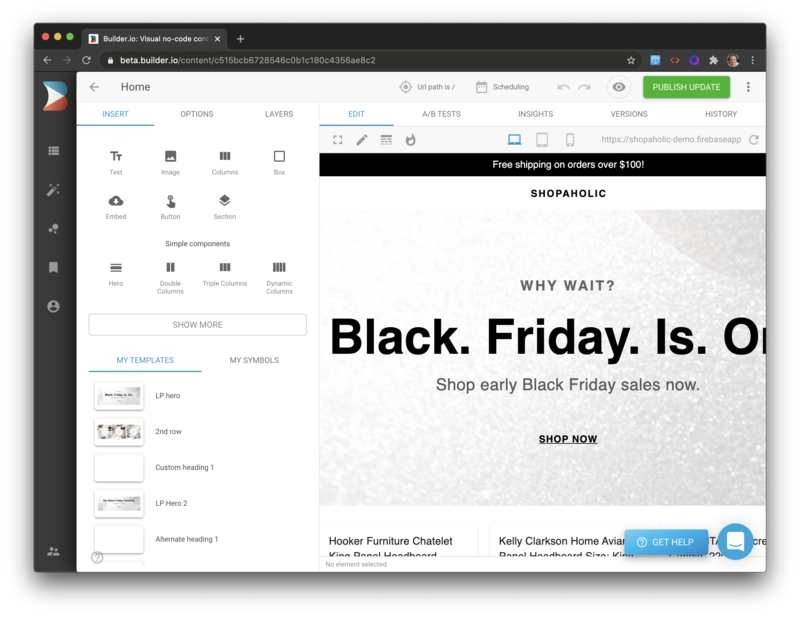 Designer
Designers have access to full style controls. We recommend leveraging your designers to create high quality content and save them as templates and symbols for other team members to use. Note: some legacy accounts have a "Creator" role which is synonymous with this Designer role.
Developer
Developers have access to design controls just like designers, and can also use code within Builder's visual editor as well, to connect to custom data sources or add custom interactive behavior to your Builder content.
Admin
Admins have access to all available options and controls. They can do anything in the editor as well as manage users and billing
Custom roles
Enterprise plans can define custom roles for infinitely granular controls.

Was this article helpful?