Using Builder with Customer Data Platforms
Customer Data Platforms allow you to track and identify user characteristics and group them into Traits, Personas, and Audiences.
These groups can be used as custom targeting attributes inside Builder for robust personalization.
The following diagram illustrates where Builder sits in your stack.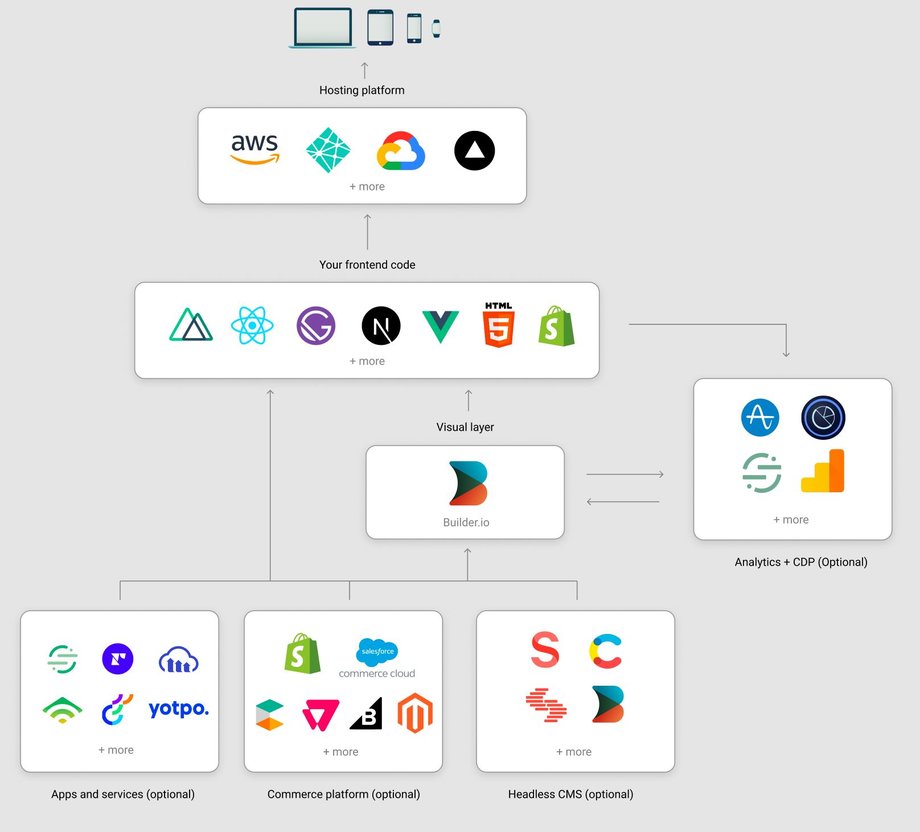 You can personalize Builder content based on various attributes. For example, to target content based on the current user audience type, you'll need to define a custom targeting attribute for audience in your space settings.
Click +New Target Attribute and for Name enter audience and leave String as the Type. Then click Save.
Next, from your codebase, fetch the current user audience type and set it using Builder's SDK.
Building personalized content in Builder
Now that you have set up your host to send the user's audience type, you can target content specifically to any of the audience types defined in your CDP.
Tracking events back to your CDP
Tracking events will allow your CDP to automatically assign the audience type to your current users based on their interactions with your content
Next steps
For more information on targeting in Builder, refer to

---
Need Expert help?
Reach out to us, and we will match you with a Builder expert.
Was this article helpful?