Overriding Built-in Components
In addition to using your own unique custom components with Builder, you can tailor built-in components overriding them with your own component. You can extend, limit. or otherwise tweak built-in components so that your team has exactly what they need to build projects.
The image below shows an example of a custom button component registered with Builder. Because the button has the same name as the built-in component, the custom button overrides the default button.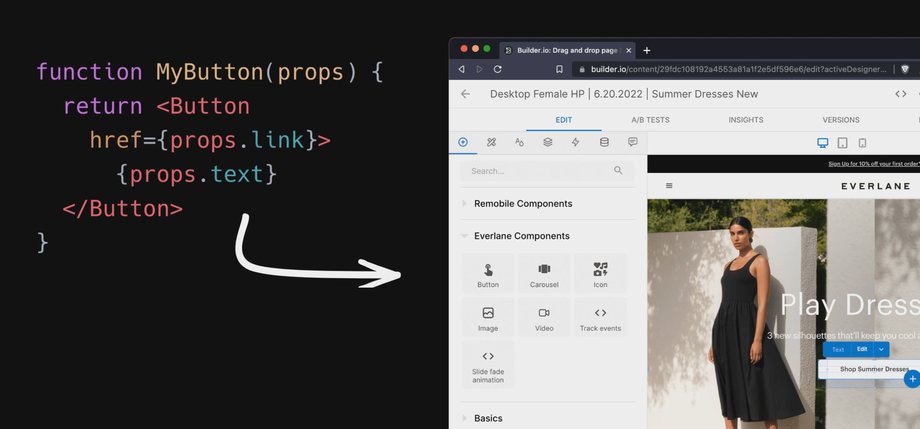 Prerequisites
To override Builder's built-in components, you should already be familiar with the following:
Overriding Builder's built-in components
You can override Builder-provided components by registering a custom component with the same name. By overriding a component, you can add extra features to Builder's built-in blocks and change their behavior.
For example, you can replace the default Image block with the following code:
To override Builder's built-in components, take the following steps:
Using Builder.registerComponent(), register a component with the same name as the component in Builder that you'd like to override.
Add an inputs array with the each input you want your component to have.
Tip: Check out Builder's open source repository for a list of our built-in components. You can find their names along with their input fields and configuration in the Builder.registerComponent() method within each component's file.
Next steps


---
Need Expert help?
Submit a project to our partners, BuildQuick, and be matched with a Builder expert.
Was this article helpful?