You can expand on Builder's selection of built-in blocks by registering components from your codebase with Builder. Then, teammates can drag and drop your components within Builder's Visual Editor just like any other block.
You can use components you code yourself or third-party components with Builder.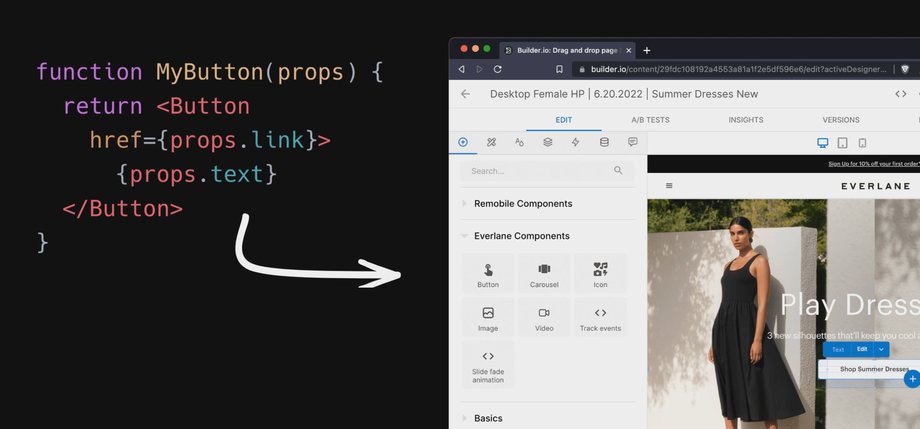 Custom components are ideal when you want to accomplish goals such as:
Adding unique functionality to your site for special use cases
Systematizing design and content patterns
Standardizing your design system with custom components-only mode, which makes only your custom components available for use in the Visual Editor
Customizing blocks
Overriding built-in blocks
Using your custom components in Builder's Visual Editor is a minimal process:


---
Looking to hire a 3rd party to help with your project?
Submit a project request and our partnerships team will reach out to connect you with an Expert from our partner ecosystem.
Was this article helpful?