SFCC Content Assets Integration
The purpose of this integration is to allow users to create SFCC content assets from content entries within builder. This is an API only integration and doesn't require a cartridge installation.
How it works
It works through setting up a webhook listening for any changes on content on Builder side and create/update/delete it's HTML equivalent as content assets in your SFCC library.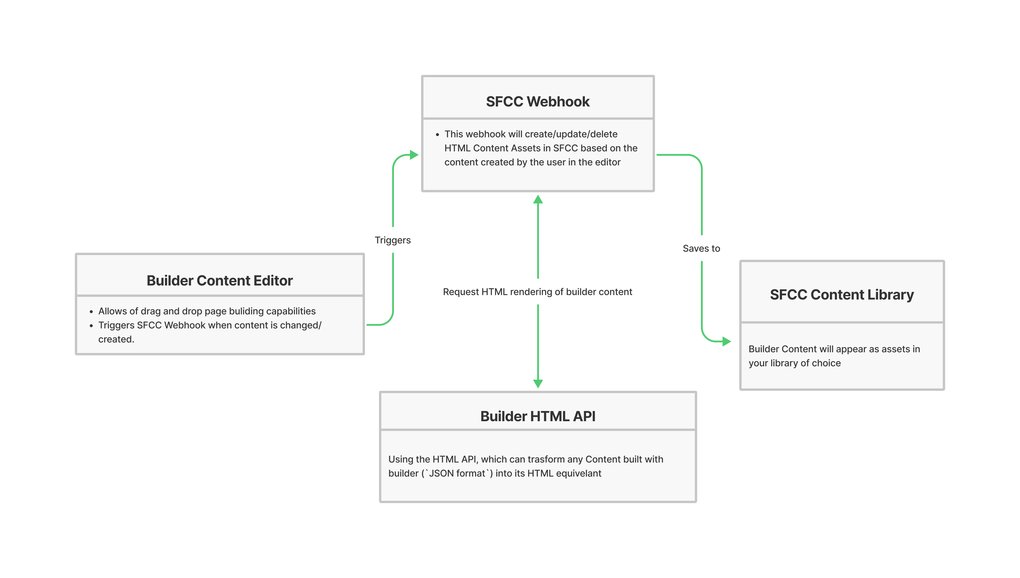 How to set it up
At this point, this integration is only for enterprise customers and we ask you work closely with your account manager to help you set up the correct configuration.

Was this article helpful?