Our latest issue covers new bulk actions for environments, permissions by locale, and docs on understanding traffic and resource consumption usage. We're also highlighting the recent composable commerce live demo and our upcoming live personalization webinar.
Happy Building!
🧡💜💙 The Builder.io Team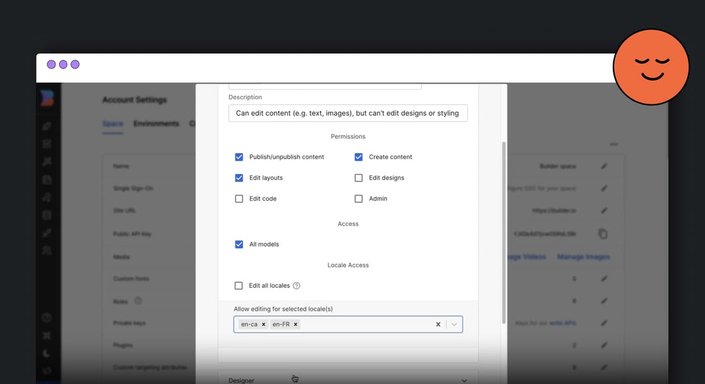 Get answers faster in-app
Use the help pop-up in-app to search the entire Builder knowledge base for the most relevant docs, blogs, and tutorials.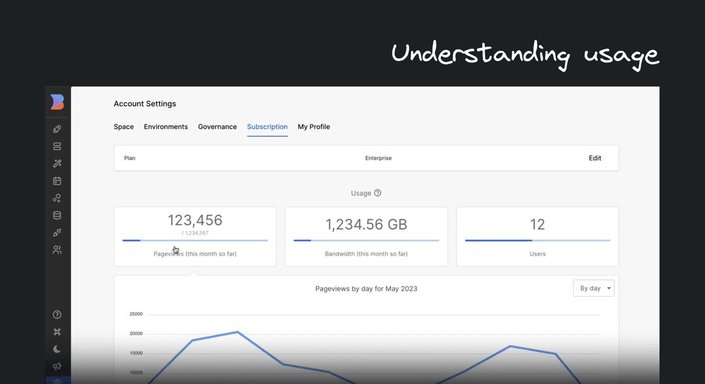 Gain more insight into page views by URL and bandwidth usage to optimize resource consumption.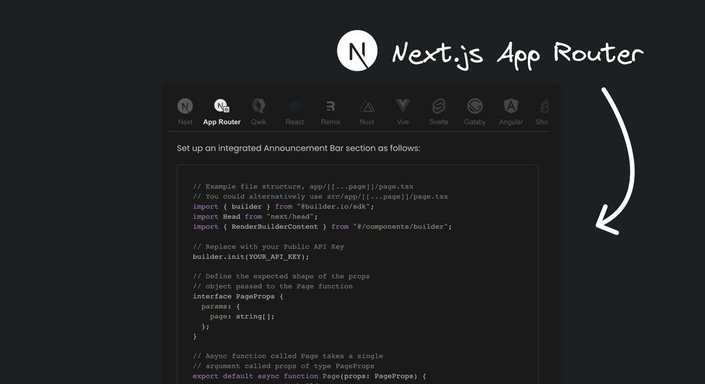 Get the latest instructions and examples on using Next.js App Router and Builder together.
Check out these new cool features and updates.
Sign in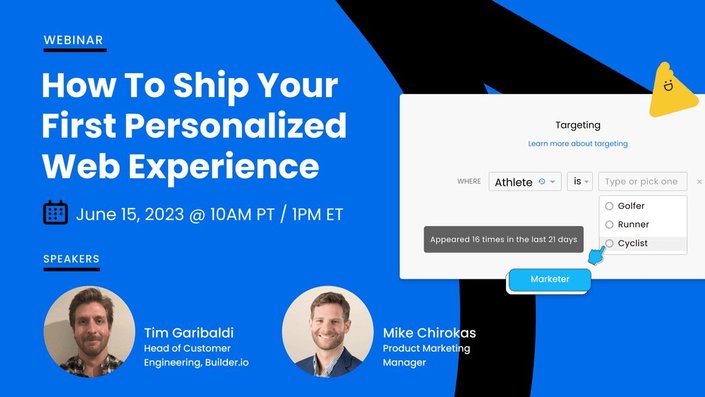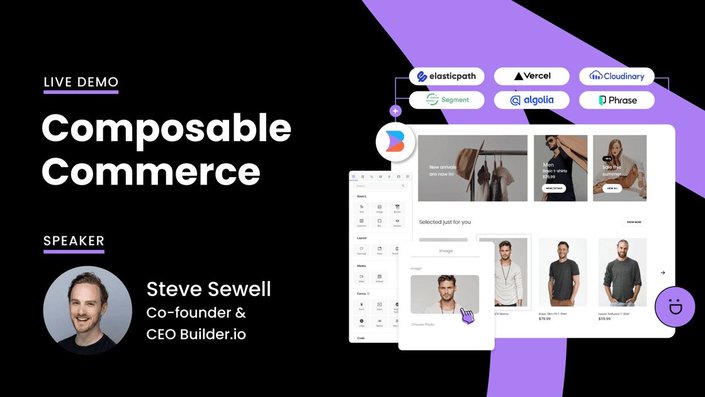 Watch the Composable Commerce Live Demo
Steve showed how accessible it can be for your team to build personalized, localized, and high-performance commerce experiences with a composable commerce stack on Builder.
Visually build with your components
// Dynamically render your components
export function MyPage({ json }) {
  return <BuilderComponent content={json} />
}

registerComponents([MyHero, MyProducts])