👋 Hello and welcome to our first edition of The Builder Drop, which includes everything you need to know about what's new with Builder.io, and Visual CMS!
We've been able to launch digital experiences 3X faster while also increasing site performance by 2X with Builder.io
📣 And a reminder that our support team will have limited availability on Friday, October 7th, for a company-wide Wellness Day and on Monday, October 10th, in recognition of Indigenous Peoples' Day. We will still be monitoring our support channels but response times may be delayed.

Feature Releases 🚀
See Builder in action, with three demo experiences: Landing Page, Commerce, and Blog
No password needed, now you can login via Google - Learn more
Updated Upload API, lets you manage all your files (Images, videos, etc.) from a single API endpoint - Learn more
Dynamically manage complex preview URLs (helpful for URLs that add locale codes as top routes, serving a different site for mobile or desktop, targeting specific subpaths, and many more cases) - Learn more
Enterprise customers have an improved collaboration via requesting content be published - Learn more
Enterprise customers now have a separate role type for users who only need to edit block options - Learn more
Easily copy from a Fiddles into your space with 1 click "Copy"
Improved Heatmap showing conversions overlay


SDK Updates 🚀
Overall SDKs: Fixed Server Side Rendering for Symbols
SolidJS SDK: Fixed Symbols re-rendering issue inside Visual Editor
React Native SDK: Added support for A/B testing & style inheritance for Text blocks, and Fixed issues with using "%" for layout styles (width/height, paddings, margin, etc.)
Vue SDK: Added support for types
Svelte SDK: Added support for types
Try out these new features & updates in your Space!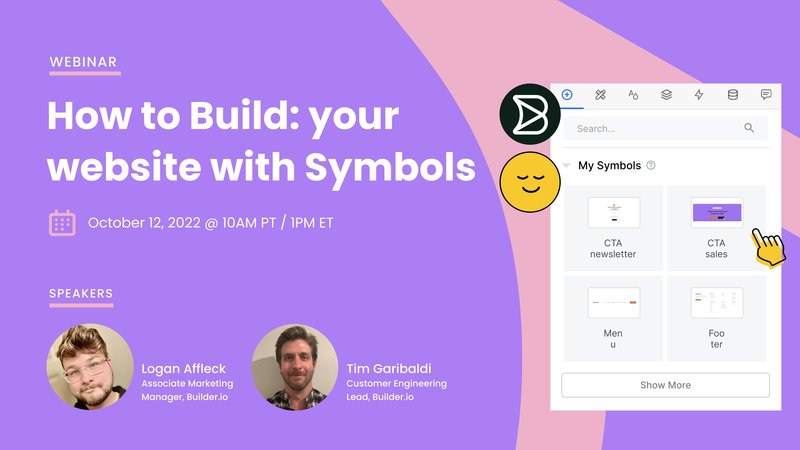 How to Build: Your Website with Symbols
Episode 2 of our new webinar series is all about Symbols. What they are, how to use them, and how to build websites, faster.
Logan, from the Builder Customer Engineering & Marketing team will show how he rebuilt our Builder.io homepage in two days using his Symbol strategy.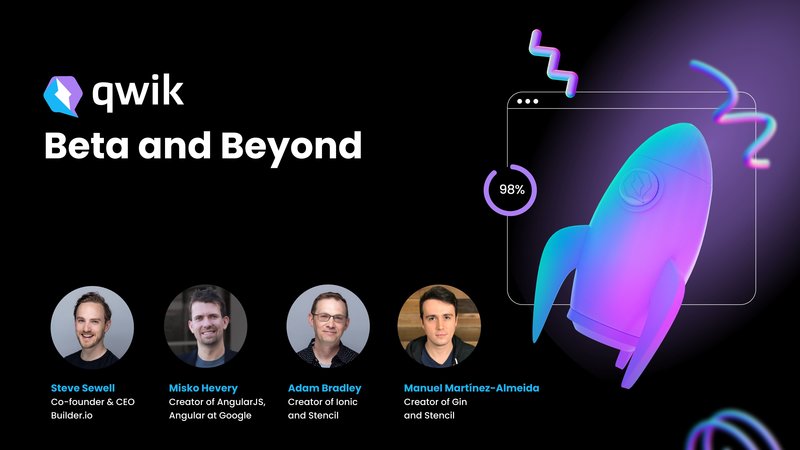 Developer Livestream & On-Demand
The builders of Qwik —who are some of our favorite Builder.io peeps 😊— joined our CEO, Steve, to chat about the Qwik launch, early success, and what's next with the framework.
View the On-Demand version of the livestream on our YouTube channel here.