Your content development workflow is broken.
Stop drowning in a backlog of requests to create, edit, and manage content. Adopt a better, simpler, and more component-driven approach.
Get Started

Builder is the first and only headless CMS with a visual editor that lets you drag and drop with your components, directly within your current site or app.
Completely API-driven, for cleaner code and simpler workflows.







Stop hard-coding,
embrace components
Builder.io uses a component-driven approach to content management that makes it easy and elegant, without sacrificing performance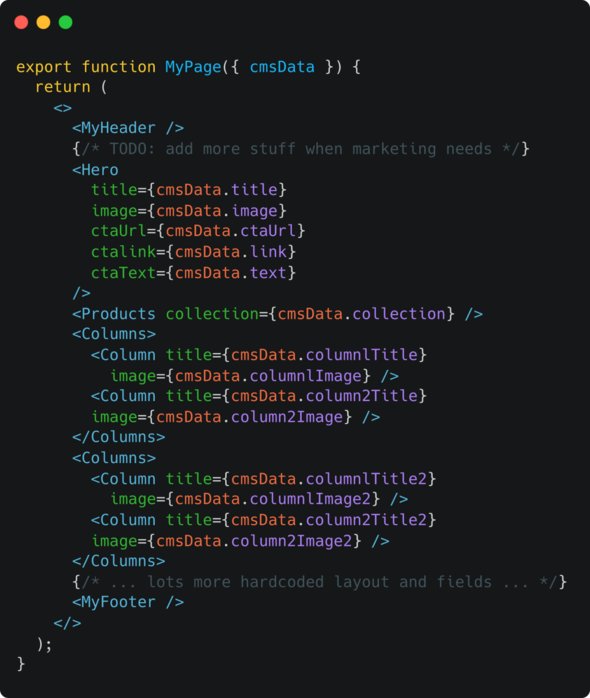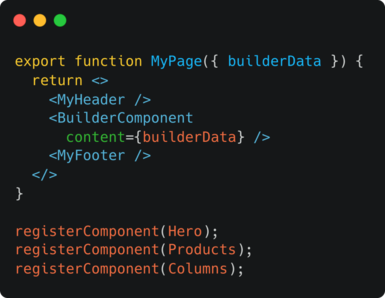 Integrates with your existing
sites and apps
Integrate seamlessly with complete flexibility. Simple SDK or API integrations with any tech stack
"We've been able to launch digital experiences 3X faster while also increasing site performance by 2X with Builder.io"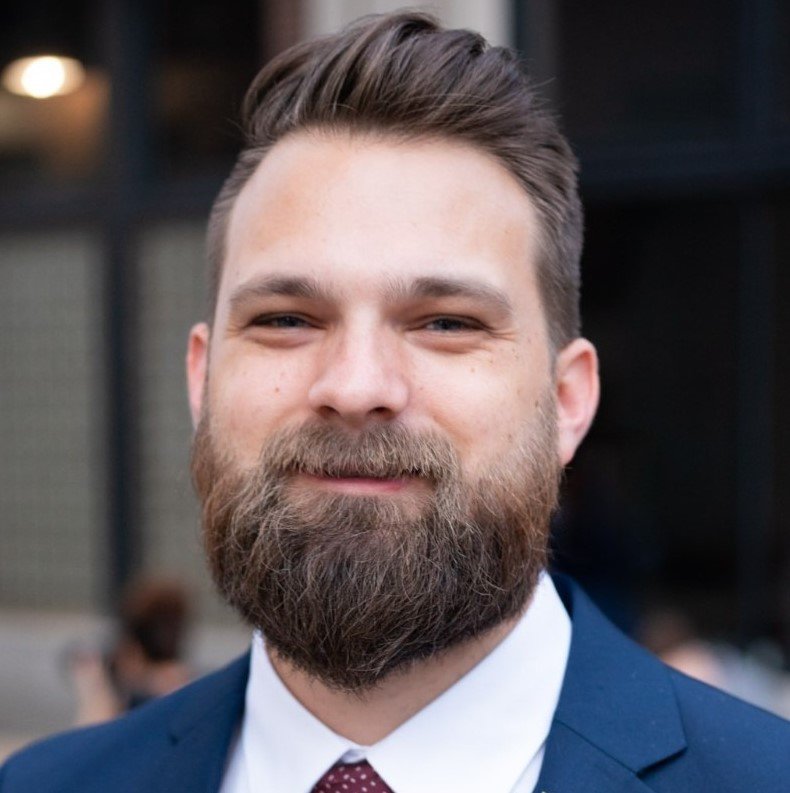 Tyler Hozie, Senior Manager
Frontend Web Developer, Anheuser-Busch
Builder.io is the world's first Visual CMS. It allows you to adopt a truly collaborative development process to find your perfect balance of developer control and business team autonomy, and build faster together.