SEO optimization with Shopify
Builder.io is a great tool for SEO optimizing your site. To ensure you take best possible advantage of SEO with your Shopify storefront and Builder.io content, follow the tips below!
Editing metafields
For every Builder content entry, you can configure your meta fields. Within the Options tab, you can set the page url, title, description and settings for robots.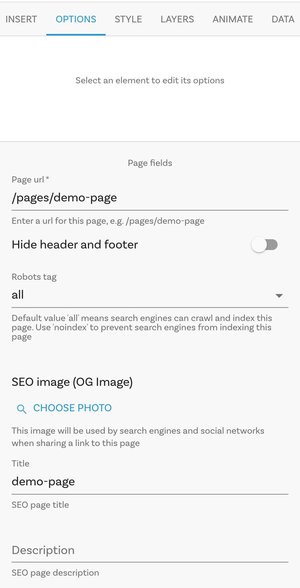 Preventing Crawling from Search Engines
The Robots field can be used to prevent specific pages from being crawled or indexed by robots and search engines. Options include:
all: default value; search engines can crawl and index this page
noindex: prevents search engines from indexing the page
nofollow: tells crawlers that respect the tag to not follow links on that page.
noindex,nofollow

Was this article helpful?